Dr. Rafael E. Yanez is dedicated to patient care, providing exceptional treatment using the most advanced techniques available. As a Fellow of the International Congress of Oral Implantologists, Dr. Yanez has extensive training in placing dental implants and helping individuals restore their smiles with the "gold standard" method for missing teeth. Our practice understands that dentistry can be a stressful experience for many people, which is why Dr. Yanez makes every effort to deliver compassionate, gentle, and conservative treatment whether a patient is receiving a routine cleaning or undertaking more complex procedures, such as a full mouth reconstruction. He wants you and your family to feel at ease in his care, and confident in the guidance he offers.
Education & Honors
Doctor of Dental Medicine – Temple University Kornberg School of Dentistry
Advanced International Program in Oral Surgery – New York University College of Dentistry
Preceptorship – University of Texas School of Dentistry at Houston
Doctor of Dental Surgery – Universidad Central de Venezuela
Dr. Yanez's educational background includes obtaining his Doctor of Dental Surgery Degree at the Universidad Central de Venezuela. While fulfilling his commitment to continuing education, he has completed a Preceptorship at the University of Texas School of Dentistry at Houston and has attended the Advanced International Program in Oral Surgery at the New York University College of Dentistry. Dr. Yanez obtained his Doctor of Dental Medicine Degree at Temple University Kornberg School of Dentistry. He went on to serve as a full-time faculty member in the Department of Oral, Maxillofacial Pathology, Medicine and Surgery at the Temple University Kornberg School of Dentistry for five years. Throughout the course of his education, Dr. Yanez has attained a great deal of skill and expertise with implant dentistry, cosmetic dentistry, porcelain veneers, and restorative dentistry. In addition, he is a Certified Invisalign® Premier Provider.
Memberships
Fellow of the International Congress of Oral Implantologists
Diplomate of the International Dental Implant Association
International Academy of Facial Aesthetics
American Dental Association
Pennsylvania Dental Association
Dr. Yanez is a member of several esteemed dental organizations, including the American Dental Association, Pennsylvania Dental Association, the International Dental Implant Association, and the International Academy of Facial Aesthetics. He has also earned Fellowship status with the International Congress of Oral Implantologists and been awarded Diplomate status by the International Dental Implant Association. He is fluent in English and Spanish and continues his education to keep up with advances in dentistry and provide the most up-to-date dental care for his patients. His goal is to restore and maintain the oral health of his patients at I.Dentical – All About Your Smile while simultaneously improving the aesthetics of their smiles.
In his personal life, Dr. Yanez enjoys playing golf, practicing taekwondo, and spending time with his family and friends. He looks forward to meeting you, listening to your unique dental goals, and helping you achieve the smile you've always wanted!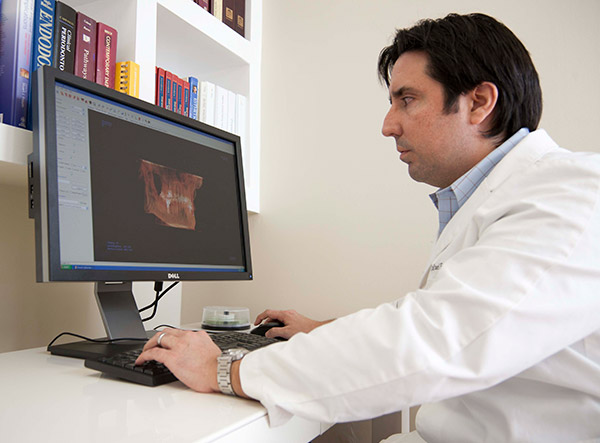 What Is a Cosmetic Dentist?
Some family dentists are also cosmetic dentists, which is to say that they are licensed and trained to perform dentistry, and they have also undertaken additional education to become skilled in cosmetic techniques and technology. This training is essential to achieving the desired outcome, and it's important with regard to providing a safe experience. Elite cosmetic dentists will balance improving the appearance of your smile with preserving your oral health. Dr. Yanez will work with you to find the optimal treatment for your needs and goals while maintaining the function of your oral structures.
How to Choose the Right Cosmetic Dentist for You
Finding a cosmetic dentist who listens to your concerns, understands your goals, and can provide a tailored program designed with your needs in mind can sometimes seem like a daunting task. Fortunately, there are ways to make this process easier.
Credentials, Training, and Experience
The first step is always to review the prospective dentist's educational and training background—do they have experience performing the treatment you're interested in? We also suggest checking to see which dental organizations a potential dentist actively participates in. Many prestigious associations have requirements for members, including completing continuing education courses, that help them stay at the forefront of emerging technologies and safety measures.
Treatment Before-and-After Photos
When researching cosmetic dentists, review dental treatment before-and-after photos featuring outcomes from patients they have treated. Many dentists will highlight specific treatments throughout a before-and-after gallery, so if you have a particular option already in mind, before-and-after photos can help you visualize the potential results. This can also give you an idea of the dentist's skills and what they are capable of achieving.
Testimonials and Patient Reviews
Reading about prior experiences from other patients at a specific practice can be insightful into what you may expect with that practice. Reviews of the dentist and patient testimonials can be a great resource about a particular dentist, the practice in general, and available treatments.
Additionally, we recommend asking lots of questions, which will require an in-person consultation. In addition to getting answers that are customized to your unique situation, you can discover if you feel comfortable with the dentist. The right cosmetic dentist for you will be attentive, compassionate, and helpful. He or she should discuss the available options to address your issue and explain why he or she recommends that approach, as well as what alternatives are available. To increase the chances of a successful procedure, ensure advanced technology and techniques are being utilized. Plus, it is a good idea to inquire as to whether the practice offers financing options, which can make treatment more financially convenient for many individuals. A little research can go a long way in helping you find the ideal cosmetic dentist for you.
To learn how Dr. Yanez can improve the health, function, and look of your smile, please contact our office today.