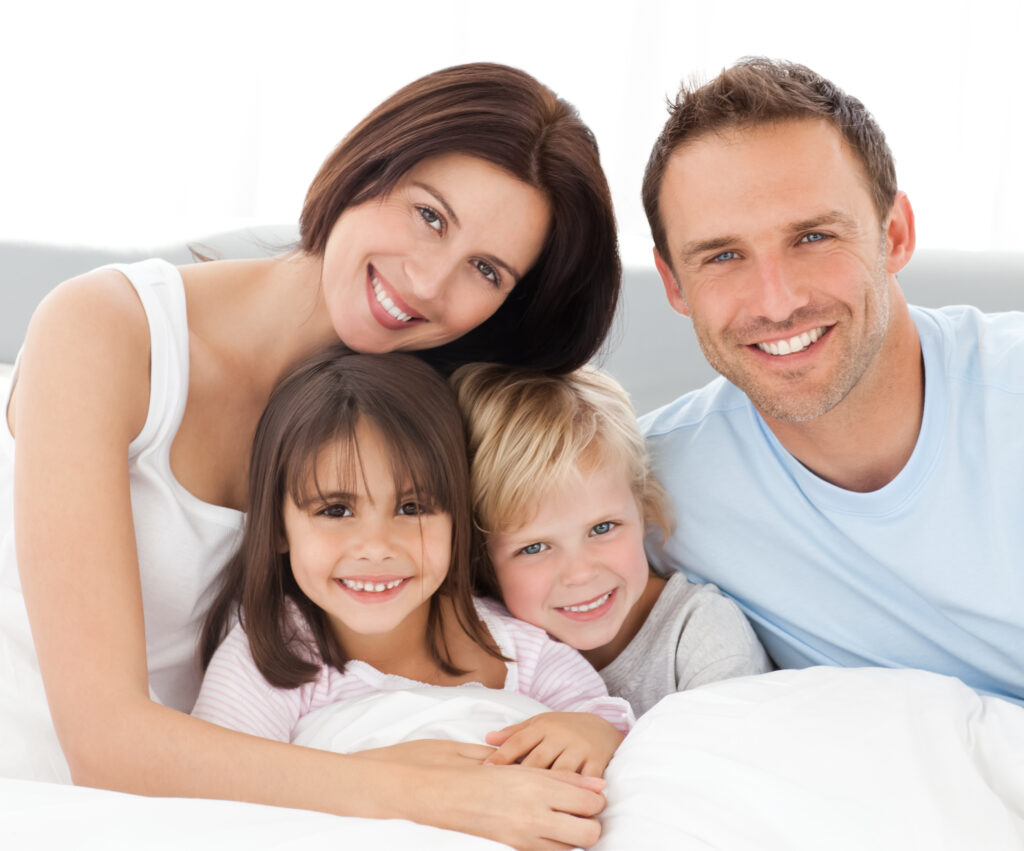 Our preventive care program is designed by Dr. Rafael Yanez to preserve your oral health. Using a comprehensive approach, Dr. Yanez and our dental staff can help prevent the onset of many dental diseases and conditions. In addition, we can slow or halt the progress of many pre-existing diseases or conditions while also protecting you against their recurrence once the health of your mouth has been restored. Though Dr. Yanez offers many cosmetic and restorative dentistry options, he firmly believes that a beautiful smile begins with caring for the overall well-being of your teeth and gums.
Dr. Yanez reinforces the importance of routine brushing and flossing to all of his patients at I.Dentical – All About Your Smile, though even the best at-home practices are no substitute for twice-yearly visits to the dentist. To help augment your diligent daily oral hygiene, preventing dental conditions also includes regular dental exams, cleanings, x-rays, and oral cancer screenings. Fluoride treatments and sealants can help protect the teeth from decay while root canal therapy may prevent the loss of a tooth that has already been compromised. Our goal is to improve and maintain your oral health, allowing you and your family to remain confident in the beauty of your smiles.
If you have questions, or if you would like to schedule an appointment, please contact us today.
Love this place! It was easy to make an appointment, and staff are all nice and professional. The xrays and cleaning were thorough and quick, and when all was said and done I was outta there in 45 mins, even after chatting w/ the dentist and pre-booking my next appointment. Sweet.

Leslie Burnette

April 11, 2018

12345
Periodontal Care
Periodontal disease (gum disease) is a serious condition that may eventually lead to tooth loss when left untreated. At I.Dentical – All About Your Smile, we use a number of treatment methods to eliminate periodontal disease which are tailored to meet the needs of your unique circumstances. Though the symptoms of periodontal disease typically begin with gingivitis, gum sensitivity, and mild inflammation or bleeding, the disease can progress to cause chronic bad breath, extreme sensitivity, bone damage, tissue loss, tooth loss, and even risks to your overall health. Our periodontal disease treatments include both non-surgical and surgical options.
Oral Exams
Twice-yearly oral exams give Dr. Yanez the opportunity to detect and treat minor dental issues before they develop into a more serious problems. During this time, Dr. Yanez can also screen for signs of conditions such as TMJ Disorder (or TMD – Temporomandibular Joint Disorder) that may not yet exhibit pronounced symptoms. In addition, patients benefit from dental cleanings that can remove plaque and tartar as well as polish the teeth for a degree of cleanliness that cannot be accomplished with brushing and flossing alone.
Oral Cancer Screenings
Oral cancer is a potentially life-threatening condition. To increase the likelihood of early detection and prompt treatment, Dr. Yanez can screen for the preliminary signs of oral cancer. During these screenings, Dr. Yanez will inspect the gums, soft tissues of the throat, tongue, lips, and other areas. When oral cancer is detected in a timely manner, your chances for successful recovery can significantly increase. For this reason, oral cancer screenings are offered during your routine oral exams, which should be conducted at least twice each year.
Family Dental Care
At I.Dentical – All About Your Smile, we are committed to treating patients of all ages so that you and your family can benefit from the convenience and personal attention of a family dentist. Preventive care procedures such as fluoride treatments and sealants can help protect the teeth against decay for children and teens as well as adults. Our dental assistants and hygienists are also experienced in working with children, making them feel comfortable and at ease during their visit, and instructing them about proper at-home dental hygiene. We believe that by teaching children good dental habits at an early age, they minimize the risks of cavities and disease and can grow up to have healthy, beautiful smiles.
Fluoride Treatments
Fluoride treatments can be vital in the prevention of cavities and the more advanced stages of tooth decay. Regular fluoride rinses can help you keep your smile healthy and are easy to add to any routine oral exam. Though fluoride treatments are typically associated with children, they can be equally advantageous for adult patients. During your next oral exam, ask Dr. Yanez if fluoride treatments may benefit you.
Root Canal Therapy
When the nerve of a tooth is compromised by infection, decay, or injury, root canal therapy is often needed to save the affected tooth. Without root canal therapy, the affected tooth may be lost. Aside from the obvious cosmetic disadvantages, a missing tooth can negatively impact the adjacent teeth, causing them to shift from their natural position and affect the integrity of your bite. After root canal therapy, the function of the tooth is often fully and permanently restored.
If you are experiencing tooth sensitivity, toothache, an abscess along the gumline, or unusual swelling and tenderness, you may be suffering from an infected or decaying nerve. Root canal therapy removes the affected tissues before filling and sealing the tooth off from further damage. Typically, a crown will also be bonded to the tooth to strengthen the remaining natural structure and help extend the lifespan of the tooth.
Dental Emergencies
Dental emergencies, including tooth injury or sudden severe pain, can be unexpected and demand immediate attention. If you are experiencing a dental emergency, please do not wait to make an appointment.
You can contact a member of I.Dentical – All About Your Smile at any time by dialing our office number: 215.923.2233
To learn more about the preventive care services we offer, or to schedule a complimentary consultation, please contact us at (215) 923-2233.