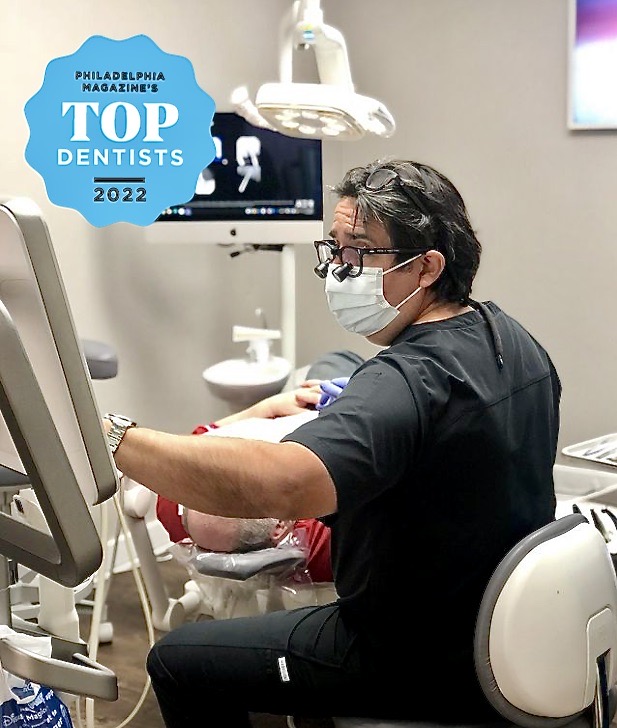 Dr. Rafael Yanez has served the Philadelphia area for many years, prioritizing safe, effective, and compassionate care over everything else. With that in mind, we are excited to announce that Philadelphia Magazine has recently recognized our cosmetic dentist as one of the Top Dentists in 2022! 
Philadelphia Magazine's Top Dentist designations are excerpted from the 2022 topDentists™ list. Each year, a questionnaire is sent to thousands of dentists across the nation which asks them to whom they would refer an individual who needed a dentist. Nominated by their peers in the dental field, the recognized dentists are evaluated by factors such as experience, chairside manner, treatment results, continuing education, and use of advanced techniques.
The highest-scoring dentists are then selected and verified as practitioners in good standing with their state dental boards before being included in the Top Dentist list. 
Dr. Yanez and our entire team of dental professionals here at I.Dentical—All About Your Smile have always dedicated our efforts toward offering a comprehensive variety of cosmetic, restorative, and preventive dentistry in a comfortable and welcoming office. Dr. Yanez has made it his mission throughout his career to provide patients with the highest quality of care in addition to the best possible treatment experience. From dental implants and porcelain veneers to teeth whitening, routine dental care, and full smile makeovers that can produce a thorough smile transformation, Dr. Yanez provides truly customized treatment for all of our patients and believes that a friendly, soothing approach to care goes a long way. Being recognized as a Top Dentist in Philadelphia just reinforces Dr. Yanez' overall mission, and he has every intention of continuing to live up to this distinctive honor for many years to come! 
If you would like additional information on the dental treatments available at our practice, or if you would like to schedule an appointment, please contact our practice today!
Contact Our Practice