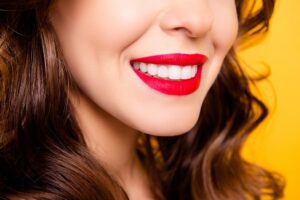 Smile makeovers can be excellent for revitalizing and even transforming your smile. These procedures typically involve a combination of cosmetic and restorative dental care options that can resolve common concerns such as stained and discolored teeth, chips and gaps, missing teeth, misalignment, and many others. Treatments such as Invisalign®, dental implants, dental crowns, teeth whitening, porcelain veneers, and All-on-4 can be included as part of a comprehensive smile makeover. 
If you are considering a smile makeover, here are a few things to know that can help you walk into your appointment with a greater understanding of what to expect:
1. Choosing the Right Cosmetic Dentist Is Vital
Obtaining the best possible cosmetic dentist for your smile makeover is key to increasing the chances of successful results that achieve your ultimate goals. Dentists such as our own Dr. Rafael Yanez have the training, experience, and skills necessary to produce exemplary smile makeover outcomes. As you research your options, reviewing the doctor's biography and credentials, taking a look at before-and-after photos, and evaluating your rapport with the dentist at the outset can help provide you with a good idea as to whether they are the right choice for your needs.
2. Customizing the Treatment Plan Will Require Thorough Communication 
There is no one-size-fits-all approach to smile makeovers. The treatment plan will be specifically tailored to your needs and which treatments will benefit you the most. This makes it even more important to thoroughly communicate your needs and goals with your dentist so they can be sure to discuss potential treatment options and include them in the personalized treatment plan.
3. A Smile Makeover Is a True Investment 
Because a smile makeover is designed to include at least two cosmetic and/or restorative dentistry treatments, the total price of the procedure will be higher than many standalone dental treatment options. Fortunately, a smile makeover often includes treatments that offer long-term results and yield such comprehensive aesthetic outcomes that the procedure can be considered a valuable investment in your appearance. Our office accepts an expansive variety of payment options, including financing plans available to qualified applicants from reputable third-party agencies, that can help make this part of the treatment process as convenient as possible.
4. The Process May Require Multiple Appointments:
While some smile makeovers can be completed in the same office visit, others may require a series of appointments staged over a brief period of time. The best approach for you will depend upon the treatments you select and your individual needs. Dr. Yanez can make a recommendation on how your smile makeover can be scheduled once he has examined you and developed the customized treatment plan.
5. Follow-Up Appointments/Treatments May Be Advised 
Many treatments that are common additions to a smile makeover, such as dental implants, Invisalign®, and porcelain veneers, offer results that can last either a lifetime or at least many years into the future. Others may require an occasional follow-up treatment to help maintain the outcome. A good example of that is teeth whitening, which can provide significant aesthetic rejuvenation of the teeth but will necessitate "touch-ups" every now and then to make sure the effects last as long as possible.  
If you would like to learn more about smile makeovers or other treatment options available here at our practice, or if you are ready to schedule a consultation, please contact us today!
Contact Our Practice