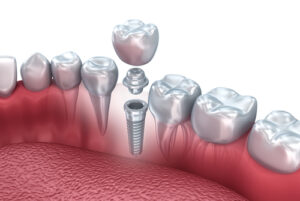 Missing teeth can cause a wide range of issues—some more noticeable than others. Lowered confidence, difficulty eating and speaking, and long-term reduction in bone density are some of the most common concerns. To restore the smile, many patients choose dental implants. Considered the "gold standard" treatment for missing teeth, this procedure can achieve long-lasting, durable, and natural-looking results. But it's not necessarily right for everyone.
Candidates for dental implants ideally will have sufficient bone structure in the area of missing teeth. Bone grafting may be possible for certain patients, and Dr. Rafael Yanez can let you know if this option applies to you during your initial consultation. Another consideration is cost. While it should never be the most important factor in your decision-making process, it is something most individuals think about. The good news is, dental implants are often just as affordable or more affordable than some other types of restorative procedures in the long run, since implants typically last for life. If you have questions about cost, we can help you find dental financing options that best suit your needs and budget.
Dental implants also offer a comfortable, slip-free, and low-maintenance method to restore missing teeth. You care for them the same as you would natural teeth, with daily brushing and flossing. On the other hand, some other treatments (such as dentures) can require more involved upkeep.
Ready to learn more? Talk to our team to find out if dental implants may be right for you.
Contact Our Practice