Dr. Rafael E. Yanez is dedicated to patient care, providing exceptional treatment using the most advanced techniques available. As a Fellow of the International Congress of Oral Implantologists, Dr. Yanez has extensive training in placing dental implants and helping individuals restore their smiles with the "gold standard" method for missing teeth. Our practice understands that dentistry can be a stressful experience for many people, which is why Dr. Yanez makes every effort to deliver compassionate, gentle, and conservative treatment whether a patient is receiving a routine cleaning or undertaking more complex procedures, such as a full mouth reconstruction. He wants you and your family to feel at ease in his care, and confident in the guidance he offers.
Dr. Yanez's educational background includes obtaining his Doctor of Dental Surgery Degree at the Universidad Central de Venezuela. While fulfilling his commitment to continuing education, he has completed a Preceptorship at the University of Texas School of Dentistry at Houston and has attended the Advanced International Program in Oral Surgery at the New York University College of Dentistry. Dr. Yanez obtained his Doctor of Dental Medicine Degree at Temple University Kornberg School of Dentistry. He went on to serve as a full-time faculty member in the Department of Oral, Maxillofacial Pathology, Medicine and Surgery at the Temple University Kornberg School of Dentistry for five years. Throughout the course of his education, Dr. Yanez has attained a great deal of skill and expertise with implant dentistry, cosmetic dentistry, porcelain veneers, and restorative dentistry. In addition, he is a Certified Invisalign® Premier Provider.
Dr. Yanez is a member of several esteemed dental organizations, including the American Dental Association, Pennsylvania Dental Association, the International Dental Implant Association, and the International Academy of Facial Aesthetics. He has also earned Fellowship status with the International Congress of Oral Implantologists and been awarded Diplomate status by the International Dental Implant Association. He is fluent in English and Spanish and continues his education to keep up with advances in dentistry and provide the most up-to-date dental care for his patients. His goal is to restore and maintain the oral health of his patients at I.Dentical – All About Your Smile while simultaneously improving the aesthetics of their smiles.
In his personal life, Dr. Yanez enjoys playing golf, practicing taekwondo, and spending time with his family and friends. He looks forward to meeting you, listening to your unique dental goals, and helping you achieve the smile you've always wanted!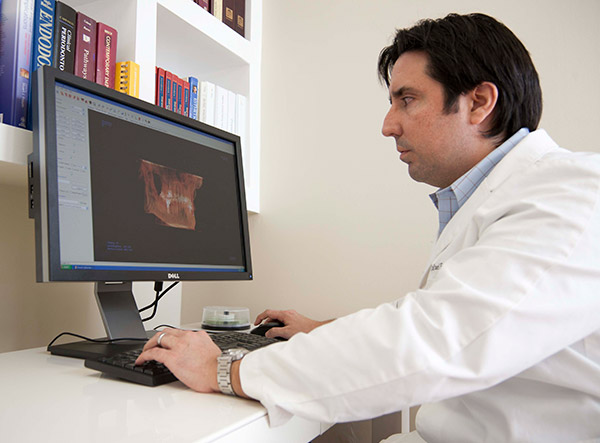 3D Imaging with i-CAT™
To provide the best care and treatment possible, we offer diagnostic services using the latest technology. The i-CAT™ is a state-of-the-art 3D imaging tool that allows Dr. Yanez to fully visualize the oral structures from all angles and customize your dental program with greater precision than ever before. As a result, developing concerns can be identified earlier and addressed with less aggressive techniques, thereby protecting and preserving your oral health. This technology also makes it possible to reduce radiation exposure and offer a more comfortable experience to our patients. If you would like to learn more about the i-CAT™ and how it helps us deliver exceptional care, please talk to our friendly and knowledgeable team.
To learn how Dr. Yanez can improve the health, function, and look of your smile, please contact our office today.