A smile makeover is a customized treatment plan designed to enhance the appearance of your teeth and gums. Dr. Rafael Yanez is an extensively trained cosmetic dentist with a comprehensive range of aesthetic techniques that can help you achieve the smile you've always desired. Regardless of whether your teeth are affected by stains, chips, crowding, or other issues, a smile makeover from our state-of-the-art practice can address your concerns with beautiful results.
To help you make the best decision for your dental health and cosmetic goals, Dr. Yanez has provided answers to some commonly asked questions about a smile makeover. If you have additional questions, please reach out to our team to schedule a consultation.
What Are the Benefits of a Smile Makeover?
Dr. Yanez will customize the smile makeover treatment plan to include the techniques that can help patients achieve the outcome they desire. Every patient receives a plan designed around their unique needs and goals, whether they have a few minor concerns or a wide range of issues they would like to improve. In general, a smile makeover will include two or more of the following: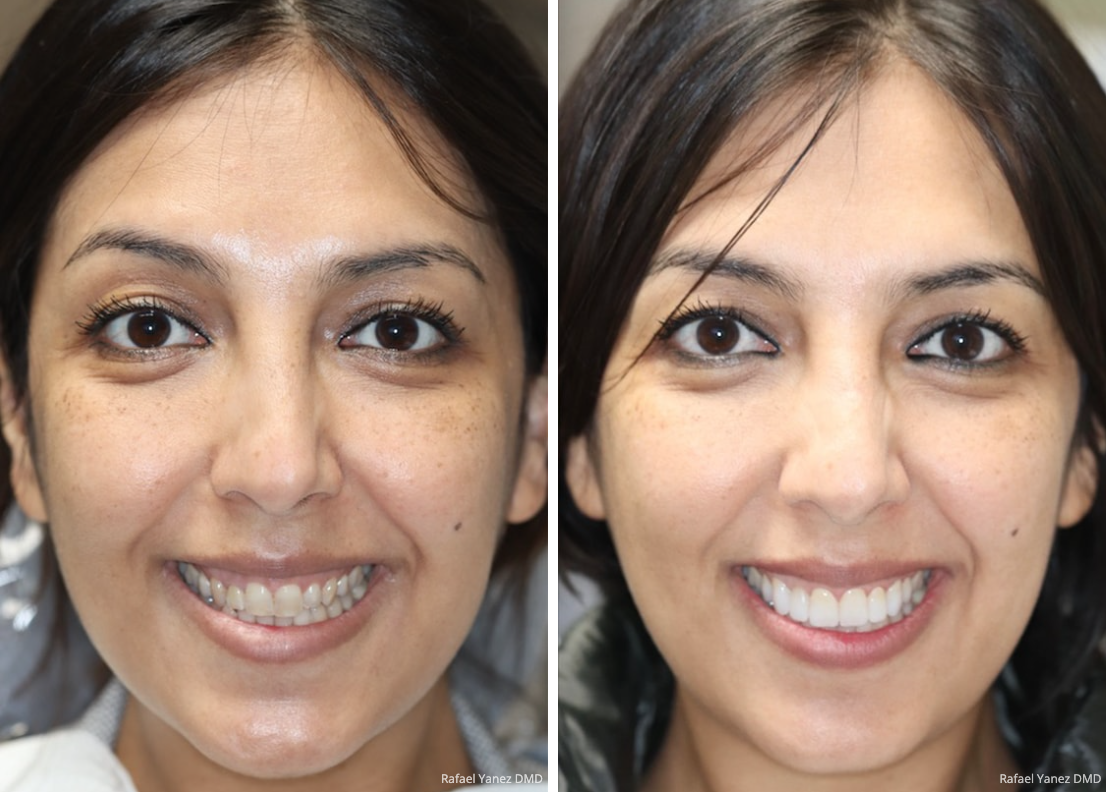 Additionally, a smile makeover can be further tailored to include restorative techniques if needed. If your concerns are more specifically related to addressing damage, decay, and dysfunction, a full mouth reconstruction may be better-suited to your needs. Some examples of the concerns a Smile Makeover can improve include:
Chips, Gaps, and Cracks
Asymmetry and Bite Misalignment
Stains and Discoloration
Missing Teeth
Uneven or Worn-Down Teeth
During your initial consultation, Dr. Yanez can perform a full oral evaluation and will listen to your goals to develop a personalized treatment plan. While we are happy to provide guidance and information; the final decision will be yours.
I.Dentical is absolutely the best! Their staff and Dr. Yanez give you the very best experience from the moment you walk in to the moment you leave. Everyone is so friendly and professional! I'm very happy with the treatments and work they have done.

Liliana Yauri

July 27, 2017

12345
Who Is a Good Candidate for a Smile Makeover?
We recommend that you be in good general health and have no significant signs of gum disease or other oral concerns that could affect your safety or the quality of your results. If you have any dental conditions, we can help you treat these before beginning your smile makeover.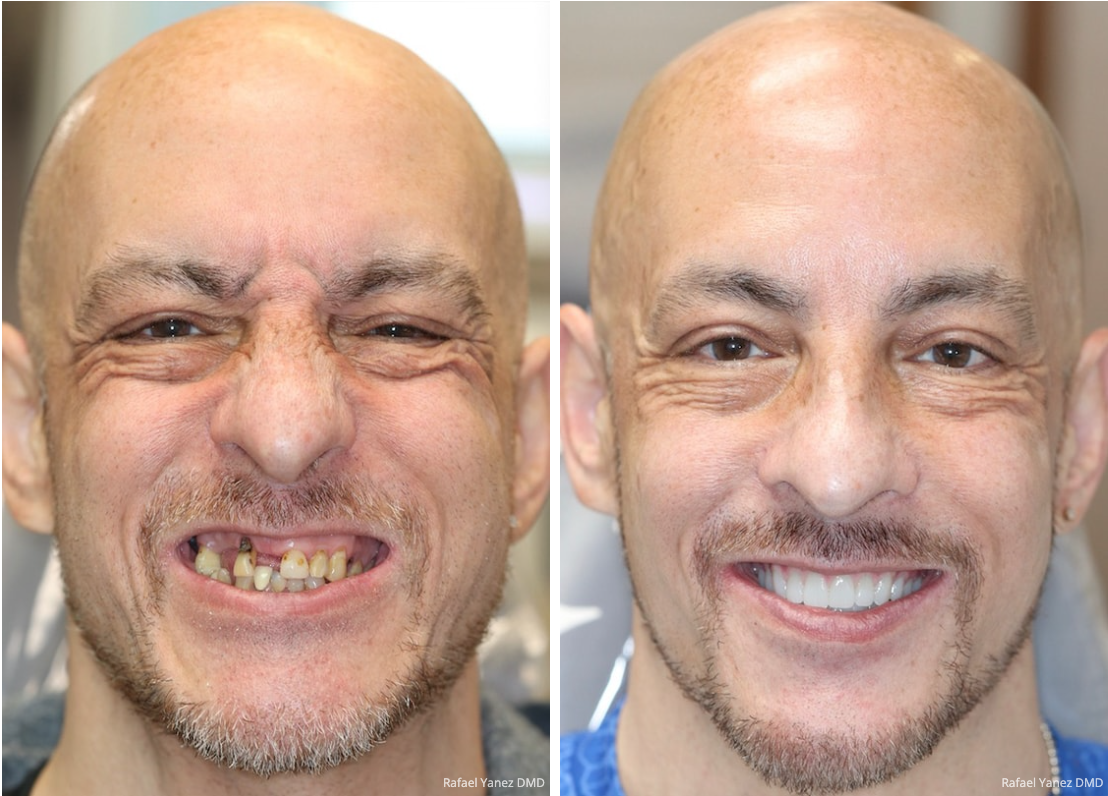 What Treatments Are Included with a Smile Makeover?
As a fully customizable treatment, a smile makeover can include a wide range of aesthetic enhancement options, including teeth whitening, Invisalign®, porcelain veneers, and more. Restorative techniques can also be added to your plan if desired. If you have a specific procedure or goal in mind, we encourage you to discuss this with Dr. Yanez during your initial consultation.
What Is the Smile Makeover Procedure Like?
Since the treatment is custom-designed to address your unique needs, each procedure will vary depending on your goals and selected techniques. Some treatments, including Invisalign®, dental implants, and porcelain veneers, may require multiple office visits. Dr. Yanez will discuss the details of the plan and the expected timeline for results during your initial consultation.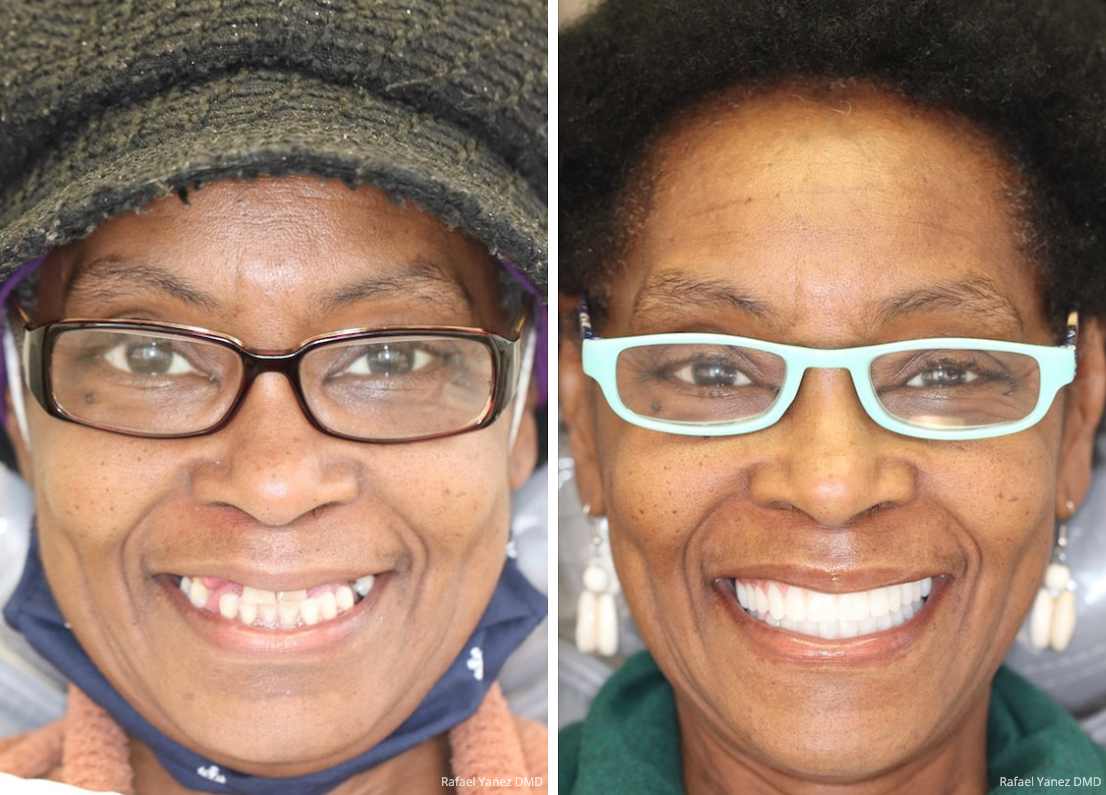 How Long Is the Smile Makeover Recovery Process?
Since a smile makeover is tailored to the needs and goals of each patient, each person can expect to have a different recovery experience. Some treatments have little to no downtime and can be completed in a single office session. More commonly the procedures will be performed over two or more visits with varying levels of recovery afterward. We make every effort to ensure you can return to your normal routine as quickly and as safely as possible.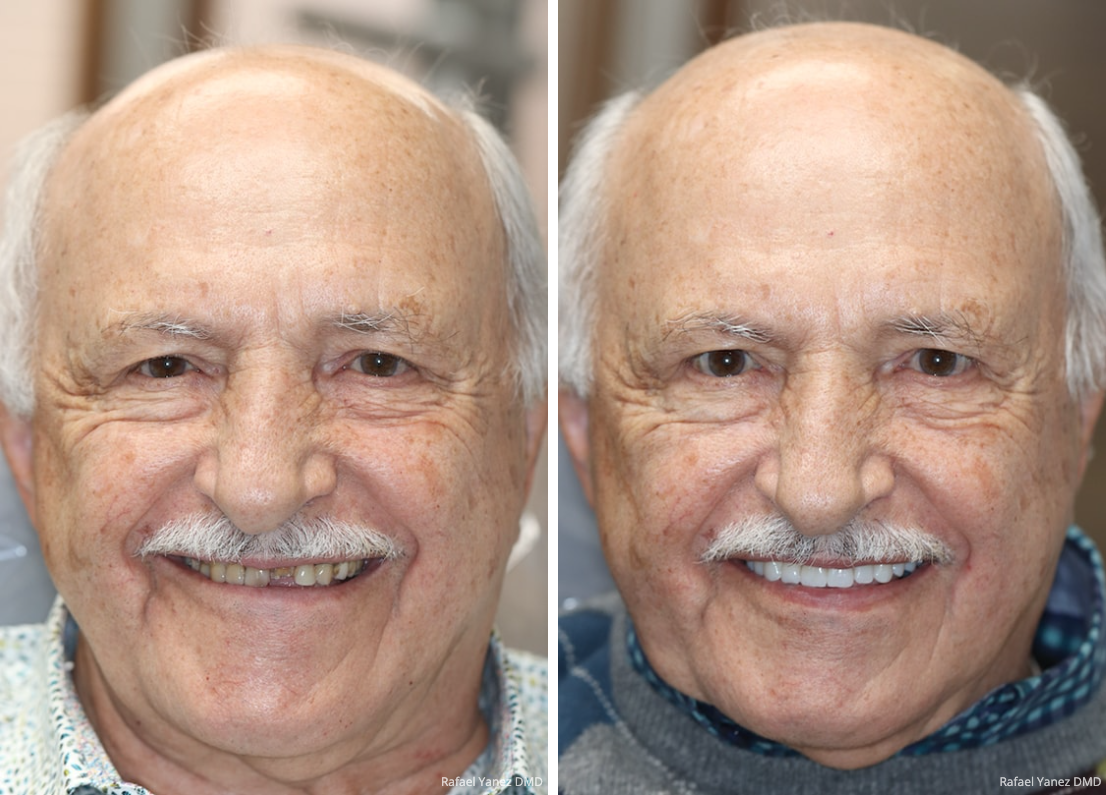 What Is the Difference Between a Smile Makeover and a Full Mouth Reconstruction?
Many patients have often confused a smile makeover with a full mouth reconstruction and wonder what the biggest differences between the two treatment plans are. The primary difference is that a full mouth reconstruction focuses on restoring complete oral function while a smile makeover is more centered around cosmetic improvement. A full mouth reconstruction usually involves restorative solutions like dental implants, porcelain crowns and bridges, implant-supported dentures, and tooth-colored fillings, but can also include cosmetic solutions if desired, including Invisalign® and teeth whitening. During your initial consultation, Dr. Yanez will evaluate your needs and goals to determine which treatment can provide you with optimal results.
How Long Will My Smile Makeover Results Last?
Each person's smile makeover will involve different procedures tailored to them, so the longevity of results for one patient will vary from another. Generally speaking, a smile makeover can produce long-lasting, natural-looking results. Treatments like dental implants, crowns, veneers, and Invisalign® can last up to 10 years or more with the proper care and maintenance. Teeth whitening is usually the only treatment that may need touch-ups one to two times a year. Overall, it is important for smile makeover patients to maintain good oral hygiene to extend the longevity of their results. This includes brushing and flossing daily and going to the dentist for professional dental cleanings.
Is a Smile Makeover Painful?
Dr. Yanez uses the latest dental techniques and technology for all of his procedures to help reduce discomfort as much as possible. Most patients do not experience any pain during their smile makeover; however, patients may experience sensitivity, discomfort, or swelling after their treatment. These side effects typically subside within a few days and can be easily managed with over-the-counter pain medication.
How Much Does a Smile Makeover Cost?
Costs for this procedure will again depend on the treatment plan. As more modalities are added, costs will rise. We can help you find a solution that optimizes your desired outcome and respects your financial situation. Cosmetic enhancements are rarely covered by dental insurance, and we offer a range of financing options to help bring your smile makeover goals into your budget.
We welcome your questions. For more information, or to schedule a pressure-free consultation with Dr. Yanez, please contact our practice today.