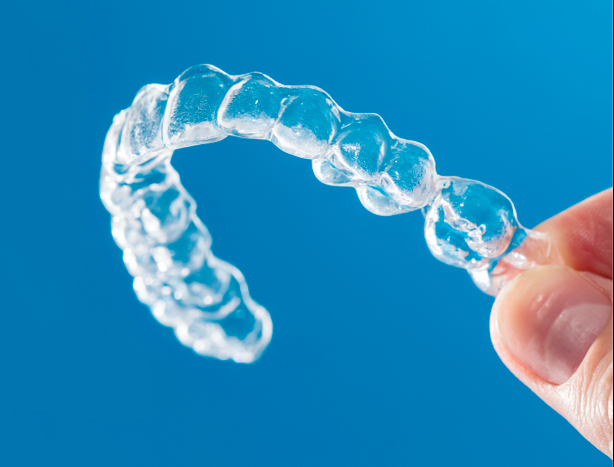 Whether it stems from never receiving orthodontic treatment as a kid or experiencing orthodontic relapse years after braces, having misaligned teeth is one of the top cosmetic smile concerns among adults. Despite a strong desire to straighten one's teeth, however, the thought of wearing braces as an adult often keeps many people from achieving the smile they desire.
Fortunately, conspicuous metal brackets and wires aren't the only teeth straightening solution available today. In fact, adults seeking discreet orthodontic treatment have a number of techniques to choose from, including the following two popular options:
Invisalign®– Using a series of custom-designed, virtually undetectable aligners, Invisalign® works to gently move teeth into an ideal position with improved comfort and convenience in comparison to metal braces. The aligners can be removed to eat, drink, and perform daily oral hygiene routines, and they typically require fewer office visits throughout the course of treatment than other traditional orthodontic systems.
Porcelain Veneers – Though not technically a true orthodontic treatment, porcelain veneers are often referred to as "instant orthodontics" due to their ability to effectively conceal gaps and minor tooth misalignments for a straight, beautiful smile. Composed of thin ceramic material, customized porcelain veneers are incredibly natural-looking and durable, typically offering decades—if not a lifetime—of smile enhancement.
At I.Dentical – All About Your Smile, Dr. Rafael Yanez is highly skilled and experienced in using both Invisalign® and porcelain veneers to help patients achieve straighter teeth and exceptional smiles. If you are interested in discreet adult orthodontic treatment and would like to find out if you are a candidate for either of these options, please don't hesitate to contact our practice today to schedule a consultation. Dr. Yanez would be happy to discuss your unique needs and concerns, ultimately helping you select the most effective approach for achieving your smile goals.
Contact Our Practice