If you're hesitant to smile due to a few cosmetic concerns, a smile makeover may be right for you. This procedure is actually a combination of treatments—a selection of options will be chosen to suit your individual needs and goals. As a result, you can tailor your smile virtually any way you wish. Our extensively trained dentist, Dr. Rafael Yanez, offers a broad range of the most advanced techniques available. During your initial consultation, he will listen attentively to your preferences, evaluate your teeth and gums, and develop a course of action that can lead to a more beautiful smile.
One of the many benefits of a smile makeover is versatility. If your teeth are affected by stains, chips, cracks, gaps, misalignment, or wear, a smile makeover from our skilled dental team can help. We can combine one or more of our cosmetic dental treatments, including teeth whitening, porcelain veneers, or Invisalign®, to give you the smile you've always dreamed of. Additionally, restorative treatments such as dental implants or gum reconstruction can also be added to the plan.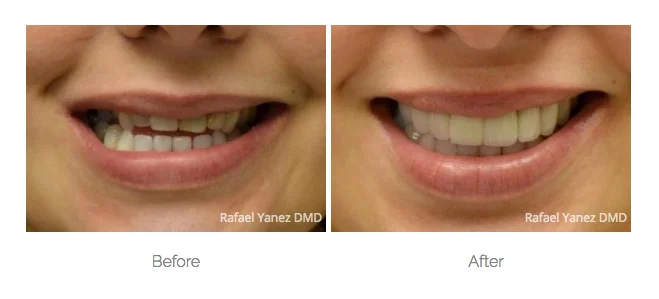 It's not uncommon to experience more than one dental concern at a time, and that's why a smile makeover is designed to address multiple cosmetic goals. By streamlining the process and developing a step-by-step plan, you can begin the journey towards a new, more vibrant smile—one you can be proud to show off.
Contact Our Practice