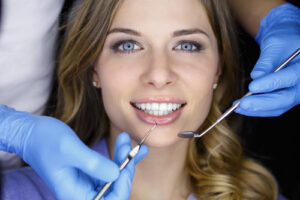 When you have a single dental cosmetic concern, such as stained teeth, it's relatively easy to choose a treatment that can correct it (for instance: teeth whitening). However, many patients have several issues that they would like addressed. In that case, porcelain veneers can be an excellent way to achieve comprehensive aesthetic smile enhancement without undergoing multiple procedures. Philadelphia dentist, Dr. Rafael Yanez offers state-of-the-art dental veneers at our practice, and he can determine if this approach, or another advanced option, can help you achieve your goals.
Many people have the impression that porcelain veneers are too costly, but they don't have to be. At I.Dentical – All About Your Smile, we offer a range of affordable options and can tailor the treatment plan to suit your needs, goals, and lifestyle. Additionally, we offer financing options that can help bring porcelain veneers into your budget. Depending on the number and type of dental concerns you want to focus on, porcelain veneers may actually be a more economical choice than a series of individual modalities. Veneers are highly versatile, and they can improve the look of staining, chips, cracks, gaps, misalignment, and more.

Every smile is unique, and the right treatment for you will depend on a variety of factors. Come talk to us today if you're thinking about porcelain veneers, and we'll develop a treatment plan that can help you obtain a brilliant, beautiful grin.
Contact Our Practice