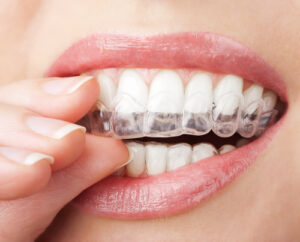 Many people are now familiar with how Invisalign® can help achieve straighter teeth and a more beautiful smile. However, not everyone is aware of how many common and complex dental concerns can be addressed with this innovative orthodontic technique. As a top dentist, Dr. Rafael Yanez uses Invisalign® to correct overbites, underbites, crossbites, and other misalignment issues that affect oral function as well as aesthetics. Additionally, these clear aligner trays can gradually reposition crowded teeth and close gaps between teeth. In fact, there are few dental concerns that Invisalign® cannot help improve.
Still, not everyone is a candidate for this treatment. If you're considering Invisalign®, the best way to determine if this approach is right for you is to speak with a skilled provider like Dr. Yanez. To make the process as simple and affordable as possible, Dr. Yanez offers free consultations. During this meeting he can evaluate your oral structures and discuss your cosmetic goals. If Invisalign® is right for you, Dr. Yanez can begin customizing a treatment plan designed to optimize your results.
We want to make achieving your smile goals as easy as possible, and we will provide a pressure-free environment for you to consider your options. Talk to us today to learn more.
Contact Our Practice