Dental and cosmetic concerns can mar the beauty and limit the function of your mouth. Fortunately, a full mouth reconstruction from our skilled cosmetic dentist, Dr. Rafael Yanez, can help restore and rejuvenate your smile with beautiful results. This multipurpose procedure combines several advanced treatments to address a wide range of issues, including chips, cracks, gaps, missing teeth, staining, and more. Customized to suit your unique needs and goals, a full mouth reconstruction can be tailored to best achieve your desired outcome. When you arrive for your initial consultation, Dr. Yanez will discuss your areas of concern and help you determine if this approach may be right for you.
We offer an expansive range of restorative and cosmetic procedures. Some of the techniques that can be part of your individualized full mouth reconstruction include:
Porcelain Crowns and Bridges
Porcelain Veneers
Implant-Supported Dentures
Tooth-Colored Fillings
Dr. Yanez has extensive training and experience in planning and placing dental implants. With his skill and commitment to patient comfort and results, he can help you achieve the smile of your dreams.
More Information About Full Mouth Reconstruction (FAQs)
Your care is our top priority, and to help you determine the ideal dental treatment for your oral health needs and cosmetic goals, Dr. Yanez has provided additional information about full mouth reconstruction. These are some of the most frequently asked questions about the procedure, but if you would like to know more, please contact our team to schedule a consultation. We can provide personal recommendations suited to your unique indicators and guide you toward the ideal program.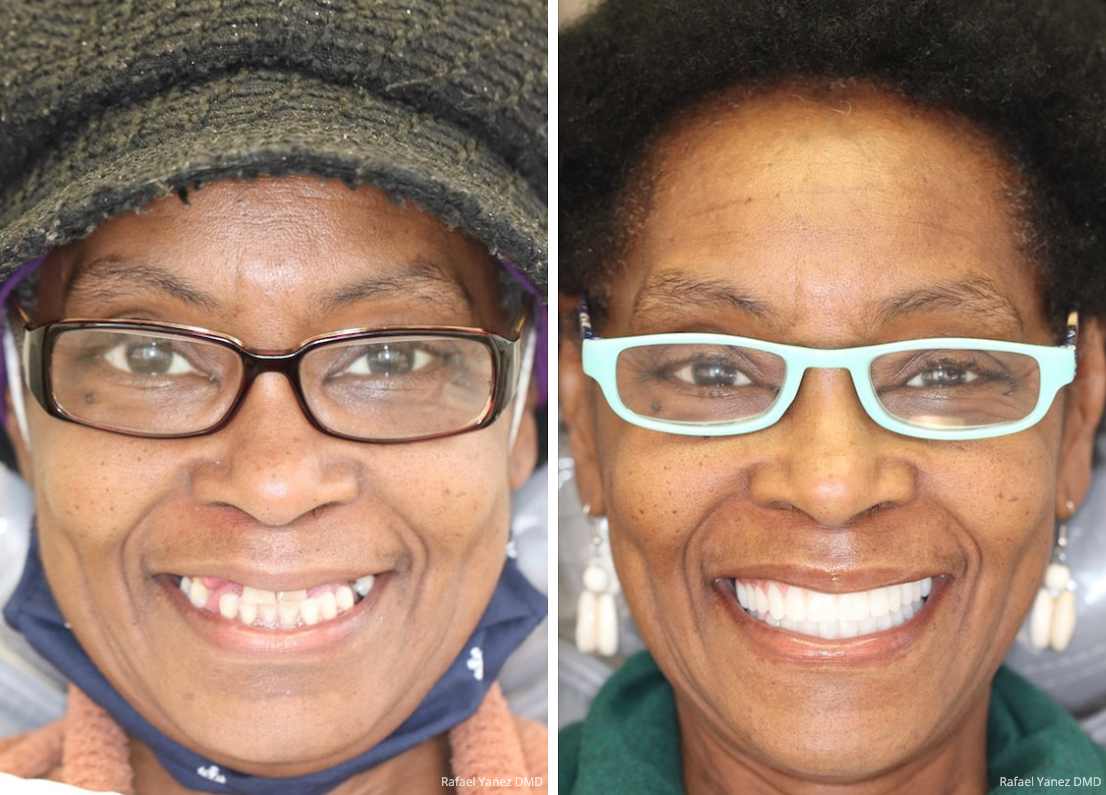 What dental concerns can full mouth reconstruction address?
As a fully customizable approach, full mouth reconstruction can help treat a wide array of concerns, from missing teeth to decay, chips to misalignment. If you have more than one functional dental, periodontal, or oral hygiene issue, a multi-modality plan can be developed to repair and restore your smile with beautiful results. In fact, cosmetic procedures can also be added to your treatment so you can have a healthier and more aesthetically appealing smile by the completion of the procedure. Talk to us about your problems and your desired outcome, and we will evaluate your teeth and gums and work with you to find the appropriate solutions.
What is the difference between full mouth reconstruction and Smile Makeover?
The primary difference between these two popular procedures is simple: Smile Makeover is designed to rejuvenate the teeth and gums using cosmetic techniques, while full mouth reconstruction is intended to address functional or health concerns. That said, there is no reason a full mouth reconstruction cannot include aesthetic treatments or that a Smile Makeover shouldn't utilize restorative methods, if needed. These terms are simply to help you select the appropriate type of dental care. We can incorporate a number of different approaches, regardless of the "category" they fall under.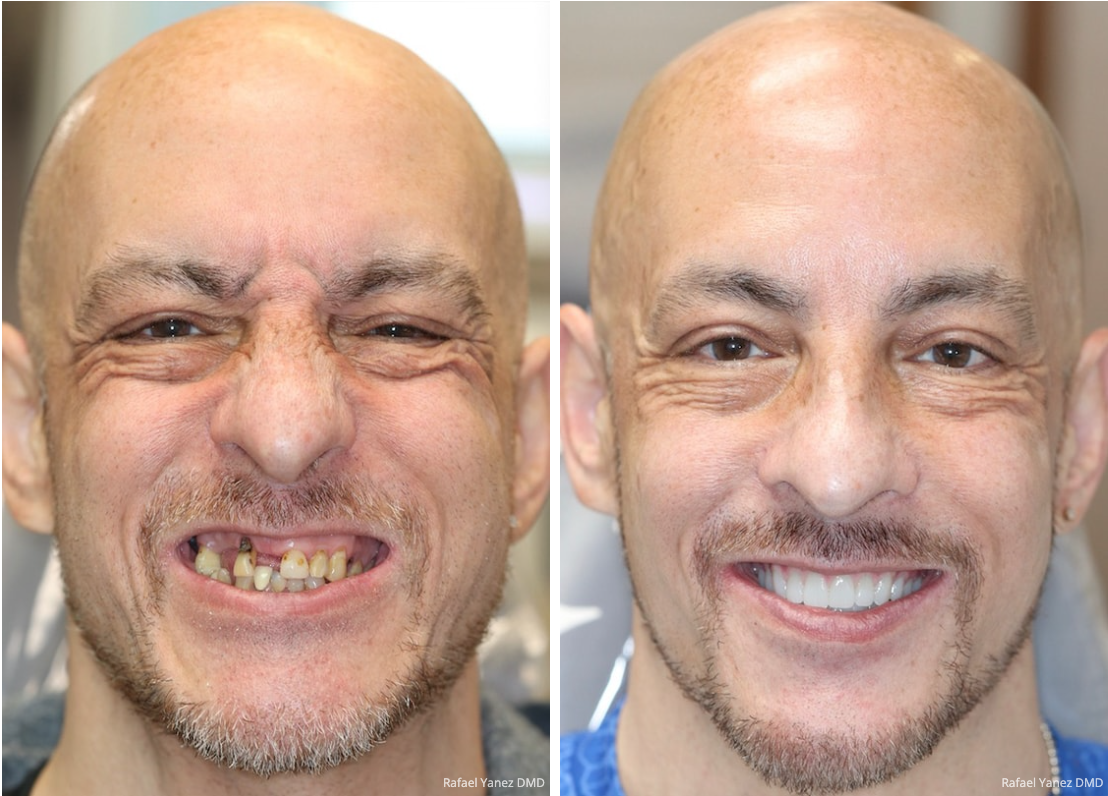 Will my dental insurance cover treatment?
Every patient's dental insurance plan is unique, and what is covered and to what degree will vary from person to person. In many instances, your dental insurance may cover part of your treatment, particularly if the procedure is addressing a functional concern. If you would like to pay for treatment out-of-pocket, or if you would like to learn more about dental financing options, we can provide additional information to you. We believe everyone deserves a healthy smile, and we can work with you to find an approach that fits within your budget.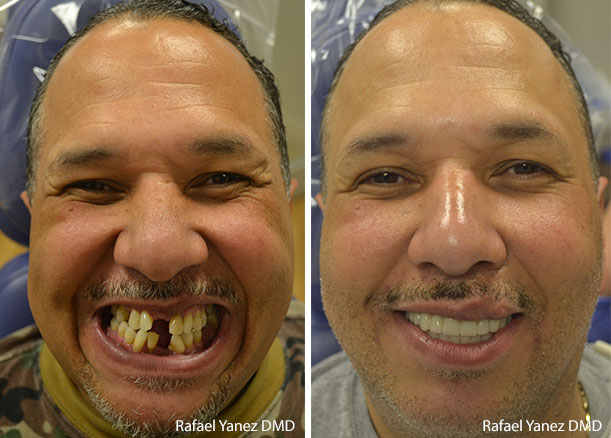 How long will full mouth reconstruction take to complete?
As every treatment plan is designed and personalized to accommodate the needs and goals of each patient, the amount of time it takes to finish the procedure will vary. Some of the factors that will affect the timeline include the number of techniques used, amount of damage or decay, patient preferences, and others. Most individuals will have at least two dental visits, and sometimes several more, depending on their plan. We can provide more specifics during your initial consultation.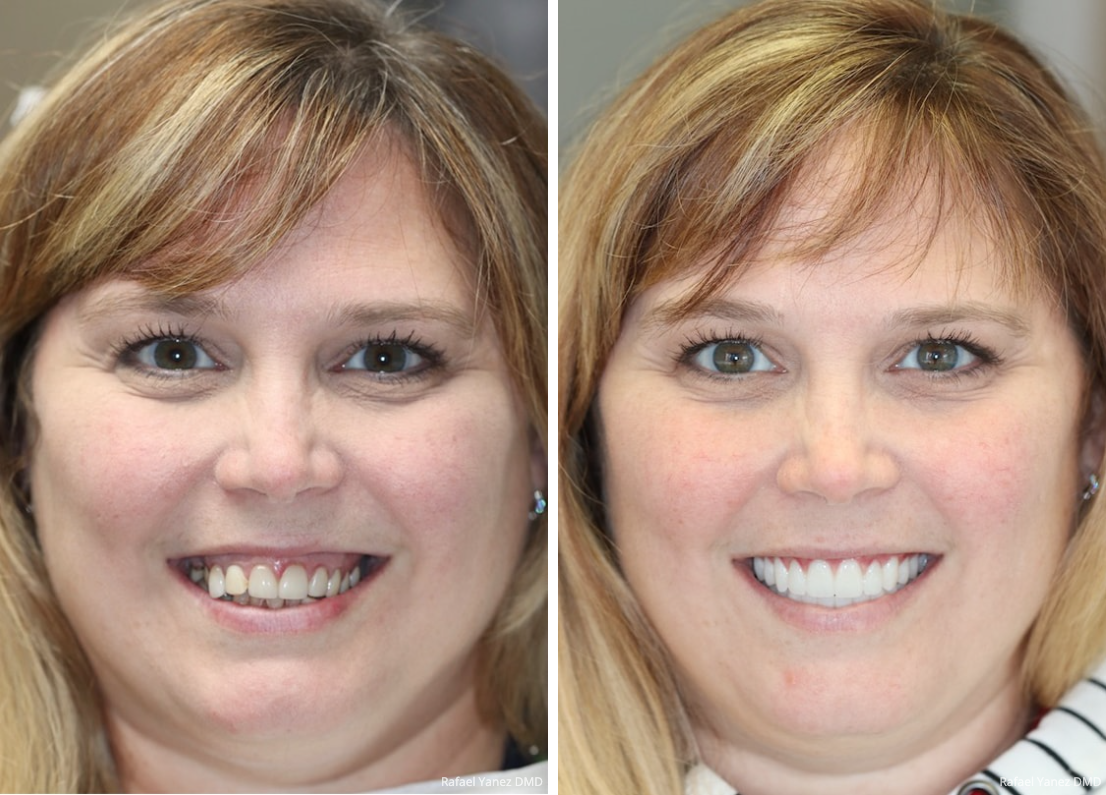 How long will the results last?
Our goal is always to provide long-lasting results that are durable and attractive. Some treatments offer long-term benefits, others may require occasional "touch-ups." We will go over how long each technique typically lasts and how you can help preserve the outcome so you can make the best decision for your care. If you ever have a question or concern about your plan, please don't hesitate to speak with our team. Your satisfied smile is the best reward for our work.
Schedule a Consultation
If you would like to learn more about full mouth reconstruction or any of the procedures mentioned here, please contact our office today. We look forward to answering your questions or helping you to schedule a consultation.